According to the delightful crew behind Peppermint it's time to celebrate Me-made-March. The challenge was originally started by Zoe of the blog "So, Zo…what do you know?" in 2010.
The purpose of Me-Made-March '11 is to encourage those of us who make and/or refashion clothes to actually wear them in their everyday lives.
It's already 9 days into the month of March and I haven't worn anything handmade by my nimble digits - which is probably a good thing as I only have a mangled family of finger puppets, a felt frilled neck lizard costume and a blue felt kangaroo tail.
My sewing machine needs some loving attention and after reading ladyshape's interview on Burdastyle about not being a "zen sewer" -
The most frustrating thing about sewing for me is actually sewing. I am not a Zen sewer. I shout, I swear, I occasionally throw things. I have a fabulous idea in my head and I want it now. I am impatient and also a total perfectionist.
I'm now slightly more confident to graduate past the felt animal costumes and onto some wearable garments.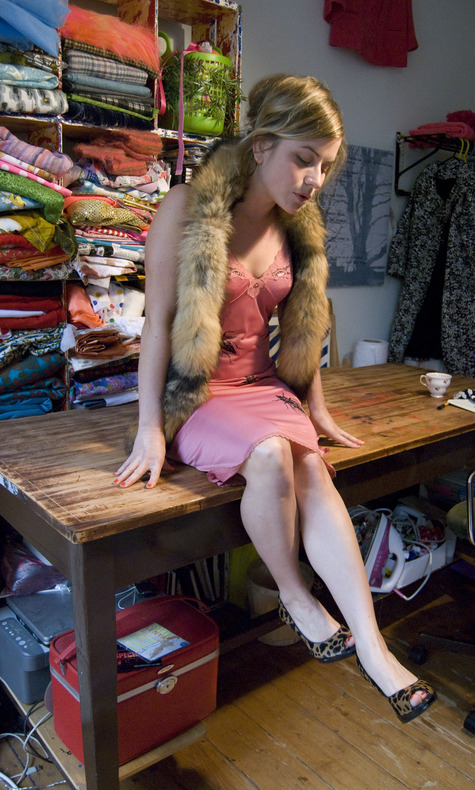 [Ladyshape's gorgeous sewing space]
So I'm pulling up my socks and threading the needle.